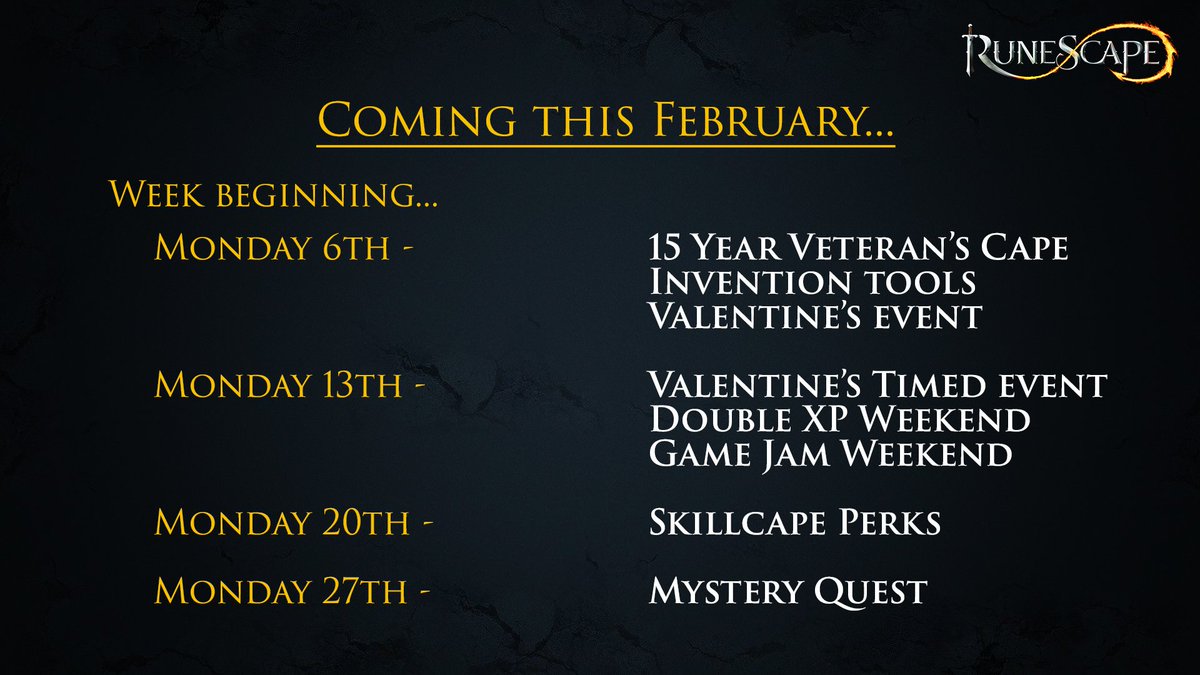 This February, Runescape is holding an event and releasing a new quest. Last Monday, the merchant Hans started selling the Veteran Cape (15 years) along with the Veteran Hood (15 years). Players with accounts 15 years or older are the only ones who could buy these. Then, there's the Valentine's event, where you help a wizard with his experiment. Once you've helped the wizard enough, you get reputation points. You could use that reputation to obtain some equipment or animations when you've gathered enough.
Next Monday, a timed Valentine's event will start. In addition to that, there will be a Game Jam and Double XP weekend. The Monday after that, there are going to be new skill cape perks, and the week after that, there will be a new mystery quest.
Why you need Runescape Gold
You're going to need Runescape gold to make the most of all these events. If you're too weak, you wouldn't be able to get all the rewards from the events, or maybe you won't even be able to complete them. If you're not able to complete them, you'd be wasting your time.
Especially for the mystery quest. As it is a mystery, you have to be prepared for anything. To be prepared, you have to have RS gold. To have RS gold, you either grind/farm or you just buy Runescape gold if you're really in a hurry.
Well, any item, whether from an event or not, will eventually end up in the Runescape market. I mean both the in-game market and the RMT market. For the in-game market, you'd still need gold to get the item. For the RMT market, well, you can't stop people from spending money how they want anyway.
Besides, these events are a chance to farm more Runescape gold. The event-only items would be pretty expensive after the event if they're any good. More gold means you could sell Runescape gold if you wanted.